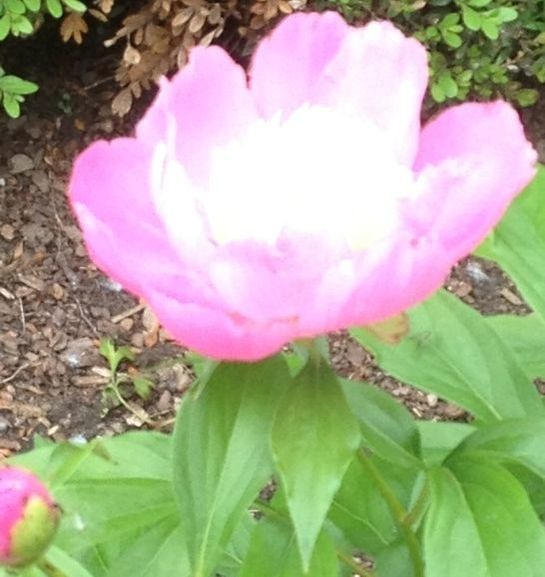 B.G.Tricounty Neurology and Sleep Clinic
31150 Hoover, Suite B
Warren, MI 48093
Phone 586-983-3666
Fax 586-983-3776
EMAIL: BGTRICOUNTY@AOL.COM OR
​WEEBLY@SLEEPQUIET.COM
Hours:
Monday - Friday 9:00 AM -5:00 PM


​
​
Premier accredited neurology and sleep center in the Tri-county Metro-Detroit.
​Narayan Verma MD FACP FAAN FAASM is rated amongst top 1% in the nation, in Press Ganey survey for 2004-2006. He is also listed as "Top Doc" in 2010,2011, 2013, 2014 and 2015 issues of the HOUR DETROIT magazine, a "Top Doc" in US News and World report 2011-13 and a CASTLE-CONNOLLY Top-Doc for 8 years straight from 2008 to 2016. He is a Professor of Neurology at the Oakland University William Beaumont School of Medicine since 2010 and the President of its Faculty Assembly for 2017-18. The patientfusion.com website rates Dr Verma 4.5/5 with over 95 percent patients satisfied and 97 percent questions answered satisfactorily, among nearly 300 patients who have posted a review, making him the highest rated as well as the most rated physician on that site.
Shaun Jayakar MD, a board-certified internist, geriatrician and sleep specialist has also joined Dr Verma since 2010. He is rated a "Top Doc" by Hour Detroit magazine for several years as well. Besides being highly educated and triple boarded, Dr Jayakar is known for his humility, humor, smile and astute clinical sense. Easily approachable, he is there for his patients whenever they need him and more.
Arunima Verma Jayakar MD, a board-certified family practice physician joined the clinic in July 2012 after completing a sleep medicine fellowship at DMC hospitals/ Wayne State University School of Medicine with former AASM President Dr Badr and was subsequently board certified in sleep medicine, as well. She was rated as a "Top Sleep Doc" by Hour Detroit Magazine in 2016.
​
Thus we have 3 board-certified physicians, who all have been rated Top Docs.
Dr Verma is ably assisted by an outstanding Physician Assistant Kerry Nathan PA-C. She has been with us for over a decade and is loved by the patients and staff alike.
Mr Thomas Brown and Ms Mallory Gardner are 2 seasoned psychologists who integrate the practice of neuro-psychology under the same roof. They are loved and appreciated by our patients as well. This is a very unusual feature of our practice unavailable in majority of neurology practices.
We also have a first of its kind in the USA-a neurology/sleep walk in clinic where patients may come for evaluation conveniently without a previous appointment from 4-5 PM Monday through Friday.
We are located conveniently off I-696 on Hoover Road, easily accessible from all areas in tricounty Metro-Detroit.
WE ARE ACCREDITED BY THE AMERICAN ACADEMY OF SLEEP MEDICINE
We honor HIPAA in its letter and spirit. Patient's right to privacy is paramount to us. Please visit Michigan State Medical Society website at www.msms.org for the details of HIPAA. HIPAA rules are posted in our waiting room and exam rooms and you sign and receive a copy of your rights under that law when you first become our patient.
We have recently added 4 brand new on site testing equipments: 1. Neurotrax system for computerized psychological and neur-psychological testing for patients with memory, sleep and psychiatric issues, 2. VNG and balance test equipment for patients with unsafe ambulation, 3. Autonomic testing including HRDB, Valsalva, sweat test and tilt table for fainting spells and painful neuropathies, and 4. ABI to evaluate for peripheral vascular disease as a differential diagnosis of peripheral neuropathy or a complicating factor thereof.
We are perhaps the only freestanding facility in Michigan which has these capabilities.
ALL TYPES OF TESTING AND TREATMENT FOR ALL NEUROLOGICAL AND SLEEP DISORDERS
​
OVERNIGHT AND DAYTIME POLYSOMNOGRAPHY
MULTIPLE SLEEP LATENCY TEST
VIDEO POLYSOMNOGRAPHY
VIDEO EEG
EEG/QEEG
24-72 HR AMBULATORY EEG
AUTONOMIC TESTING-HRDB, VALSALVA, Q-SART AND TILT TABLE
VNG/BALANCE TEST/POSTUROGRAPHY
NEUROTRAX
ABI
EMG/NCV
NEUROPSYCHOLOGICAL EVALUATIONS
COGNITIVE BEHAVIORAL THERAPY​
NEUROFEEDBACK
CLICK HERE TO ACCESS HIPAA REGULATIONS WHICH WE FOLLOW IN LETTER AND SPIRIT:
​
---