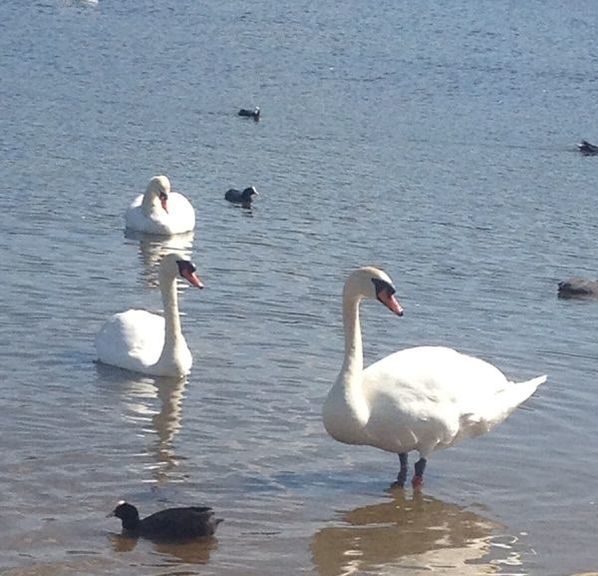 B.G.Tricounty Neurology and Sleep Clinic
31150 Hoover, suite B
Warren MI 48093
Phone: 586-983-3666
Fax:586-983-3776
E mail: bgtricounty@aol.com or weebly@sleepquiet.com
​
LATEST STATE-OF-THE-ART EQUIPMENT
WE HAVE RECENTLY SPENT ABOUT $100,000 DOLLARS UPGRADING OUR EQUIPMENT TO LATEST CUTTING EDGE 27 CHANNEL NIHON-KOHDEN PROGRAM FOR SLEEP TESTING AND EXPANDED OUR NUMBER OF ROOMS TO 4 WITH INDIVIDUAL TEMPERATURE CONTROLS AND ELECTRONICALLY MONITORING POSITION, SNORING, AIRFLOW, EMG ETC IN OUR SLEEP CLINIC.WE ARE DIRECTLY CONNECTED TO THE NIHON-KOHDEN COMPANY VIA A DEDICATED PHONE LINE 24 HOURS A DAY 7 DAYS A WEEK FOR TROUBLESHOOTING.
DR VERMA IS ACTIVE IN THE LOCAL AND NATIONAL SLEEP SCENE ATTENDING MEETINGS, GIVING LECTURES, READING STUDIES AT PREMIER LOCAL HOSPITALS, AND TRAINING OTHER PHYSICIANS IN SLEEP MEDICINE AND NEUROLOGY AND DOING RESEARCH. HE IS ALWAYS AT THE CUTTING EDGE IN HIS FIELD. HE ALSO DEVOTES SIGNIFICANT AMOUNT OF TIME IN EDUCATING LAY PUBLIC ABOUT SLEEP. PLEASE FEEL FREE TO WRITE TO HIM OR E-MAIL ANY QUESTION RELATED TO NEUROLOGY OR SLEEP DISORDERS.
CALL DR VERMA OR E-MAIL HIM FOR ANY NEUROLOGICAL OR SLEEP RELATED QUESTION FROM ANYWHERE IN THE WORLD.
SLEEP APNEA IS RESPONSIBLE FOR MOST MOTOR VEHICLE ACCIDENTS
COMBINED WITH ALCOHOL, SLEEP APNEA IS CONSIDERED THE MOST COMMON CAUSE OF MVA. IT INCREASES THE RISK OF STROKE, HEART ATTACK AND HYPERTENSION AND MAY LOWER LONGEVITY. IT AFFECTS 5% OF ALL FEMALES AND 9% OF ALL MALES AND AFFECTS 80% OF ALL SNORERS. IT IS TREATABLE, HOWEVER.
CALL 586-983-3666 TO SET UP AN APPOINTMENT IF YOU SNORE OR EXPERIENCE DAYTIME SLEEPINESS. ALTERNATIVELY WRITE AN E-MAIL TO BGTRICOUNTY@AOL.COM.
PROVIGIL IS EXCELLENT FOR DAYTIME SLEEPINESS IN NARCOLEPSY
MODAFINIL OR PROVIGIL AND ITS COUSIN NUVIGIL IS A BREAKTHROUGH IN THE TREATMENT OF NARCOLEPSY. THE DOSAGES NEEDED ARE OFTEN MORE THAN IN THE DRUG TRIALS. THE SIDE-EFFECTS ARE SURPRISINGLY MINIMAL. IN FRANCE, IT HAS BEEN USED FOR OVER 15 YEARS. IT PROMOTES WAKEFULNESS MORE PHYSIOLOGICALLY THAN RITALIN, CYLERT AND ADDERALL. SODIUM OXYBUTATE OR XYREM IS ANOTHER BREAKTHRU IN THE TREATMENT.
CALL 586-983-3666 TO START FEELING NORMAL AGAIN IF YOU HAVE NARCOLEPSY. OR WRITE TO BGTRICOUNTY@AOL.COM.
AUTONOMIC AND BALANCE TESTING
LATEST ADVANCES IN BALANCE TESTING TREATMENT ARE OFFERED IN PATIENTS WITH FREQUENT FALLS, DIZZINESS, VERTIGO ETC AND AUTONOMIC TESTING FOR THOSE WITH FAINTING SPELLS OR NEUROPATHY.
CALL 586-983-3666 TO SET UP AN APPOINTMENT.
EPILEPSY
LATEST TREATMENT OPTIONS INCLUDING VAGUS NERVE STIMULATION, TEMPORAL AND EXTRATEMPORAL RESECTIONS, CORPUS CALLOSOTOMY, MULTIPLE SUBPIAL TRANSECTIONS, AND NEWER DRUGS ARE OFFERED THROUGH OUR CLINIC ADVANCED DIAGNOSTIC TECHNIQUES ARE EMPLOYED SUCH AS FUNCTIONAL MRI, PET SCAN.
​NEUROPSYCHOLOGICAL TESTING AND RX:
​WE HAVE FULL SPECTRUM OF NEUROPSYCHOLOGICAL DIAGNOSTIC EQUIPMENT AND TREATMENT INCLUDING NEUROTRAX, DETAILED NEUROPSYCHOLOGICAL EVLAUATION, QEEG, CBT, CBT-I AND NEUROFEEDBACK FOR CONDITIONS SUCH AS DEMENTIA, TBI, ADD, ADHD, PARKINSON'S, ORGANIC BRAIN SYNDROMES ETC
CALL 586-983-3666 FOR AN APPOINTMENT.


ABI
:
MEASURES THE PROBABILITY OF PERIPHERAL VASCULAR DIEASE AS A DIFFERENTIAL DIAGNOSIS OF PERIPHERAL NEUROPATHY OR AS A COMPLICATING FACTOR THEREOF.
B.G.Tricounty Neurology and Sleep Clinic is a registered professional corporation
BGTRICOUNTY@aol.com
Located north of 13 mile on Hoover Rd on east side, easily accesible from I-696